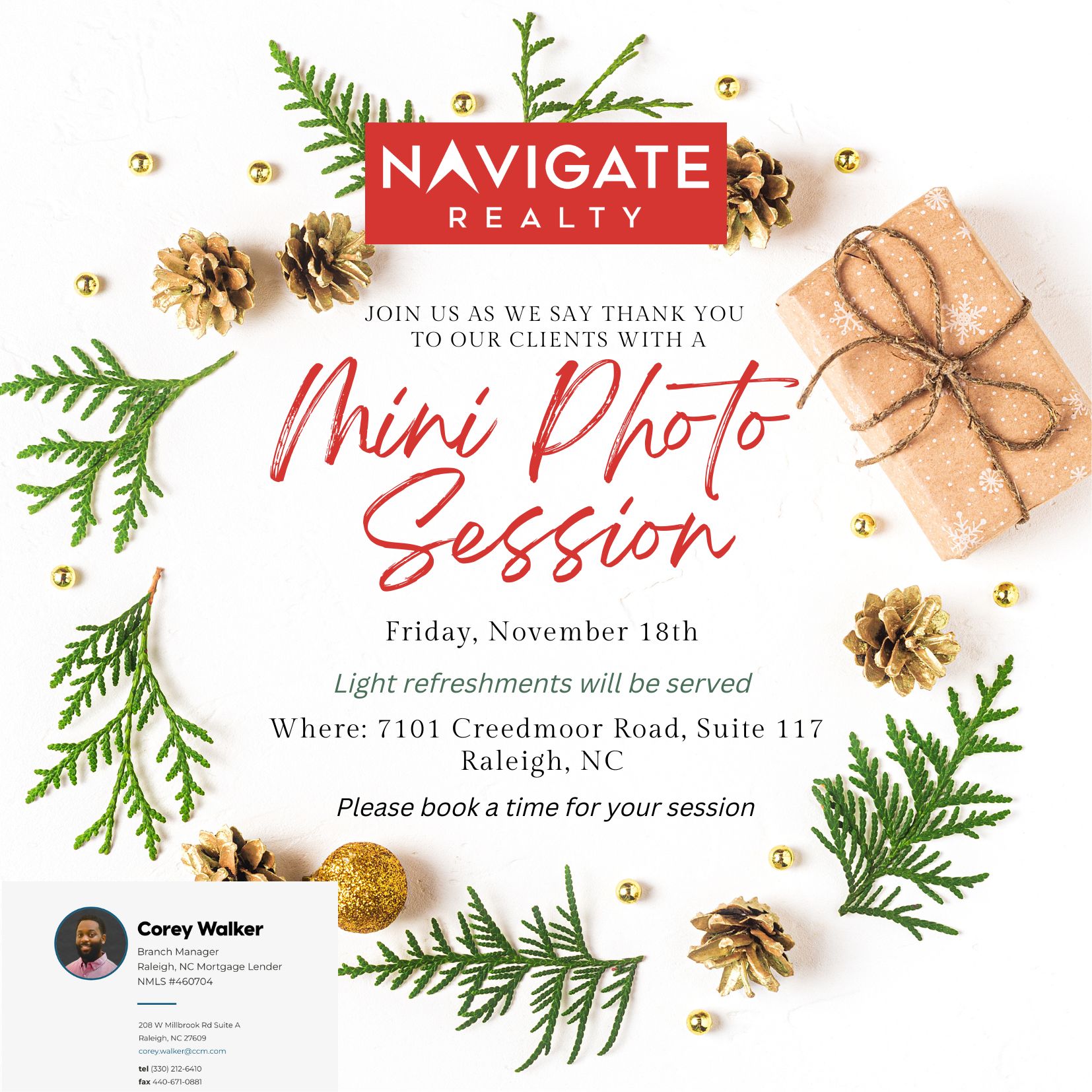 We want to say THANK YOU by inviting you to our 2022 Navigate Client Appreciation Mini Photo Session.
Clients and their families are invited to come see our new office and receive a professional mini photo session. We can't wait to see you!
Friday, November 18th 1-6pm
Please book your time below and plan on arriving a few minutes before your scheduled time to keep things moving smoothly.
BOOK YOUR TIME SLOT HERE: Triangle Office Mini Photo Session
A massive thank you to our sponsor, Corey Walker at Cross Country Mortgage for sponsoring this event. Learn more about Corey and his team HERE
Thank you to Kristin Ravine at Salt Soul Photography for being our incredible photographer for this event. Visit her site HERE.
Navigate Raleigh Address: 7101 Creedmoor Road, Suite 117, Raleigh, NC