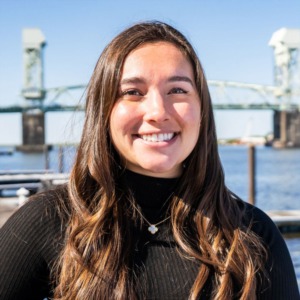 I have been involved in the real estate industry for over 4 years now. Becoming a Real Estate Agent in 2020, I have managed to sell over 7 million dollars in sales volume my first year active and was awarded the 100% club achievement. My following year I was able to be awarded the Executive club achievement. Also, while being a full time real estate agent, I was able to train two successful agents that joined the Remax Assured team and have continued to give helpful pointers along the way. Before getting my license I was an administrative manager at the Remax Assured, real estate office where I reported sales for the office, advertised listings on social media, set up agent meetings, help agents with negotiations, help write real estate contracts, answer incoming phone calls, coordinate and assist in the process of event planning, and much more. 
I completed an amazing and insightful internship at the Public Safety Building in Sanford, Fl, where I was able to be guided by the head project manager. I was able to attend many meetings with the chiefs on budget cuts and the current project development, at the time. I was also able to do a series of ride alongs with Chefs and be taken on calls to see the step by step processes that occur on the field. 
My schooling began after graduating from Lake Brantley High School with Magna Cum Laude, by attending the University of Florida Immediately in the summer. I am currently in the school of Construction management, studying Fire and Emergency Services. Upon Graduating, on-top of being a realtor, I would like to become a project manager at a large company. I have a strong work ethic and will continue this drive throughout my career.