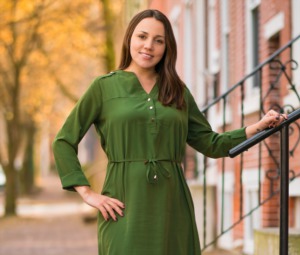 I'm a licensed Realtor with a Master's Degree in Public Administration, and I bring a diverse background from the Hospitality Industry and Human Resources. Along with my passion for exploring new and exciting local destinations, I have a special love for our beautiful local beaches. My journey has led me to fulfill my dream in Real Estate, where I've established my own business committed to helping people find their perfect homes.

Whether you're in the market to buy, sell, or rent a property, I'm here to guide you every step of the way. As a resident of Pender County, NC, I'm confident that my friendly and creative approach will assist you in finding precisely the property you've been looking for.

Don't hesitate to reach out to me at caitlyn@navigaterealty.com for all your real estate needs.