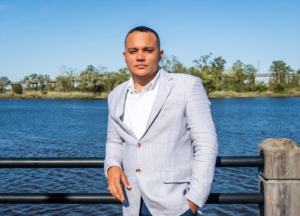 I am a North Carolina native, born and raised in Greensboro. I previously lived in Wilmington for four years before returning back home to work for my Grandfather's business as his Sales & Marketing Manager. Upon his retirement, I had to make a choice on what was 'next' and the 'right' next step for me.
What made me choose Real Estate? The last conversation I had with my father before his passing— at that time I was working on my BA Degree in Music Industry & Business Studies— I called to tell him that I had made all A's that semester, he congratulated me then followed up with "well son, we both know you love to help people and within the music industry there isn't much helping people but more hurting people. I know I've always preached at you about Real Estate, so just consider it if you happen to change your mind". Along with that conversation and seeing the success of my Great-Grandparents and Grandparents' own endeavors with Investment Properties, I knew what was right for me!
I'm happy to now be back in the beautiful and growing city of Wilmington. In my spare time I enjoy fishing, working out, playing guitar and giving back in the community any way I can. My goal as a Real Estate Broker is to provide the utmost professional, stress-free process for clients, building lifelong relationships, making a difference in my community and most of all helping others.