Cathy Comella-Ports
Realtor®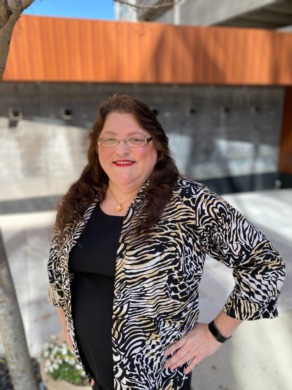 I am originally from Grand Rapids, Michigan, and moved to the Raleigh area in the spring of 2008 with my husband and two sons.
Real estate is enjoyable to me because my clients allow me to help them navigate what can be one of the most stressful times in their lives, making one of the largest purchases they will ever make in their lives. I like to make buying or selling a home as easy and fun as possible. For me, it is not a "job", it is about building relationships. I treat and take care of my clients like they are a member of my immediate family, and like I would want to be treated.
With over 30 years combined experience in management, sales, marketing, property management, and real estate, I am ready to go to work for you! My professionalism, integrity, and honesty combined with my skill of negotiating can help make your real estate goals a reality.
I understand how difficult it can be relocating to a new area and not knowing anyone. Having experienced it firsthand with my family, being a relocation specialist is one of my specialties.
When I am not working, I enjoy spending time with my family and my senior pup, Doodle the Schnoodle. I also enjoy gardening, cooking, grilling, movies, and music (especially listening to my sons play or some smooth jazz). I volunteer in the community with dog rescue groups and victims of domestic violence. One thing that not a lot of people know about me is that I am an antique car buff. I have had the pleasure of owning a couple of beauties in the past, and hope to own more in the future.
I look forward to working with you!