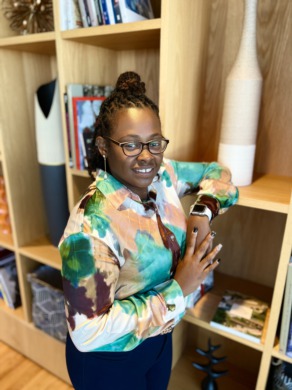 Born in Haiti and raised in SOFLO (South Florida), I moved to North Carolina in 2018 as a change of scenery and season. North Carolina has offered the best of both worlds, the mountains and the beaches that I love so much.
I graduated from Florida Atlantic University with a dual degree in Psychology and Sociology. I enjoy cross-fit and weightlifting. The kitchen is my happy place, cooking my own recipes or recreating recipes from TikTok or Pinterest.
I enjoy putting a smile on my clients' faces by helping them find a place where they can call home and create memories that last forever. My professional background prior to Real Estate has been in the Social Service field, working in the Foster Care System and serving the Homeless population as a Case Manager. Each positions has allowed me to be goal-oriented, people-friendly, and customer service driven. I look forward to helping you with all your real estate needs and helping you find the perfect home.