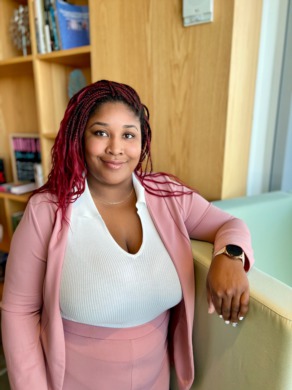 As a North Carolina native, I am proud to call Raleigh home. I've spent most of my life In management roles. To say I am detail-oriented and organized is an understatement. I have a passion for helping others fulfill their goals and dreams. 
I understand that listing a home for sale or purchasing a new home can be an exciting but stressful period. I take time out with my clients and break down the real estate jargon to expand my client's knowledge. I use my particular skill set to guide my clients through the home buying process step by step to ensure accuracy and reassurance. 
When I am not busy helping others find their dream home, I enjoy brunch with friends and family and watching movies, my favorite being I am Sam. In my youth, I liked the art of storytelling through film. The idea that no matter what is going on in your life for a few hours, you can escape into whatever world you choose, whether enrolling in Hogwarts or going back in the past and seeing the many strides humanity has made.
Thank you for considering me for your real estate needs.