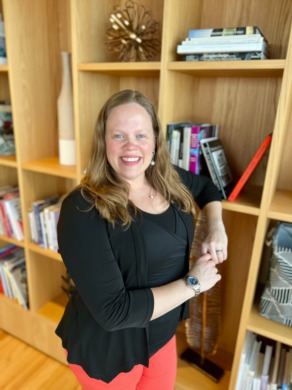 Molly Williams is one of the rare and unusual true North Carolina Triangle natives. She is passionate about taking exceptional care of others, in every one of life's moments. Barton College, in Wilson, NC, is the liberal arts campus where Molly focused her zest for caring for others, studied philosophy, and became close friends with her future husband, Colin. The financial services world took care of Molly for the past 20 years, with a variety of experience from corporate accounting to personal financing, resulting in the professional she is today 
—
ready to serve you.
Those 20 years also afforded Molly the opportunity to live in many other Southern states.  Molly made her first home purchase in Graham, NC in 2002 and has been a consumer in the real estate market ever since, with her relocations offering her dynamic exposure to many different markets. Her return to NC and the Triangle area in 2017 was a much-needed return to her NC home and the opportunity to rekindle past friendships and relations with her community.  This led Molly literally to the life she has now, as she and her husband, Colin, renewed their friendship and in February of 2020 were united in marriage in Raleigh.
In the later part of 2020, at home in Durham, NC, Colin asked Molly, "What is going to be your quarantine superpower?" Becoming a REALTOR was Molly's response. Molly's first home purchase and her subsequent experiences began the love for and pursuit of a profession in Real Estate. Partnering her professional grasp of finances with Real Estate education makes her an excellent coach, partner, and advisor for YOU. 
If you are a first time Home Buyer; looking for that Retirement Nest; an Investor, or anywhere in between, Molly is an excellent resource to NAVIGATE this Real Estate journey with you. When she is not working with clients, Molly loves to Zumba, meditate, volunteer through St. Paul's Christian Church outreach programs, and travel with Colin and family to the beaches up and down the east coast experiencing all the good food along the way. Call, text, or email Molly TODAY to begin your next Real Estate chapter!