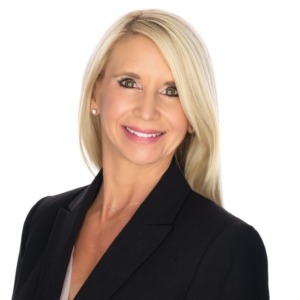 My love for the coast runs deep! I was raised on the beaches in sunny San Diego and lived there until 2013. My husband and I were inspired to relocate to the Carolina coast after raising our two children and entering the exciting empty-nest phase of our journey. 
I have been a REALTOR since 2015 and a property investor for over 20 years. I love real estate for so many reasons. My favorite part of being a broker is meeting new people and making lasting connections. Believe it or not, I have met some of my best friends at open houses! In addition to building lasting personal and professional relationships, working as a REALTOR has allowed me to develop a keen skill set for helping my clients achieve their dreams of homeownership which is incredibly rewarding. 
I pride myself on being a dedicated professional with the ultimate goal of making the home sale or purchase a smooth, seamless, and enjoyable process. I understand the importance of clear communication and strive to keep clients informed and educated throughout the entire transaction. My goal is to always have the answers before my clients even have the questions. 
Consistently providing an exceptional level of customer service, and being a trusted advisor is a top priority. I am committed to staying on top of real estate market trends and value ongoing education. In addition to having my North Carolina Real Estate Broker license, I have a Bachelor's of Science degree from the University of California where I graduated with honors. I am a National Association of Realtors certified Pricing Strategy Advisor, Certified Luxury Home Marketing Specialist, and I hold the Graduate Realtor Institute designation. 
Along with my love for real estate and homes, I also have a heart for the homeless. I have been actively involved in ministry work serving the homeless on a weekly basis. Working with this group of folks has truly been one of the highlights of my life. I also love to spend my free time on the beach, (of course), lifting weights in the gym, or traveling to visit my family and friends.