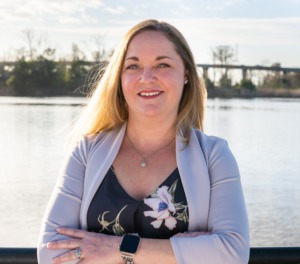 I am a North Carolina native, and have spent the majority of my life in Wilmington. I love to travel and experience new places, but my roots will always be here. When I'm not helping my clients, I can usually be found checking out local live music and art, trying a new restaurant, or just enjoying the natural beauty that the Cape Fear region has to offer. 
I believe my 20 years experience in the hospitality industry facilitated a natural transition into real estate for me. I gained so many beautiful friendships over those years, and I'm so thrilled that real estate allows me to continue that, as I meet new clients that quickly turn into friends. 
It is truly a pleasure helping others discover how special it can be to call this place home.