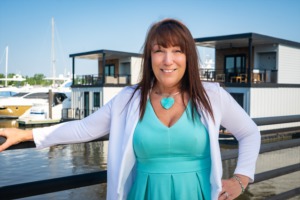 I relocated to Coastal Carolina 2 years ago to realize my longtime dream of owning a home in an area that I have always referred to as, paradise. I love the beach, especially the Carolina Shores, the weather, outdoor events and southern hospitality.
I am a native of the Hudson Valley area of New York, and raised my three grown children in a lovely part of New York. I also had a successful career in that area assisting hundreds of business owners with crucial decisions throughout my 20-year career of offering human resource services.
Over the span of my time raising my children in New York, I would bring my children to the Carolina Coast on vacations. Every time I was here, I always left promising myself that someday I would call this area my home. And 2 years ago, I found myself in a position to finally make that dream a reality.
Being useful to others has always been my personal passion which has immensely contributed to my success in my professional life as well. Helping others has always been my creed. I find great pleasure in assisting my clients realize their dream of owning a home in the Carolina Coastal area.
In my free time, I love to cook for friends and family. When not cooking you may find me playing in my flower gardens, at a community event, or relaxing on the beach.
I am excited and eager to help you have the most satisfying experience in your search of your dream home or when you desire to sell your home.