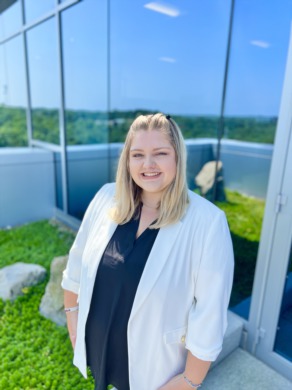 Sydnie Alligood is an east coast native from the small town of Bath, North Carolina. Home of Blackbeard the notorious pirate and the very first port in the state! 
She graduated mid-pandemic from East Carolina University where she earned a degree in University Studies: Human Approach to Entrepreneurship as well as certificates in Leadership and Entrepreneurship. She worked in leasing and property management throughout her time at ECU and fell in love with the investing aspect of real estate. After graduation, she relocated to Raleigh, earned her real estate broker's license, and became a Notary Public. Sydnie brings to Navigate her experiences as a closing coordinator for a residential brokerage in the Triangle and as a disposition agent for an investor-priced property marketplace. 
Sydnie is passionate about small businesses, small towns, and sunsets. She has a look-at-the-bright-side spirit that she brings into every conversation and a desire to make every person she interacts with feel important and heard. 
She believes that real estate is so important because it connects us all! Everyone deserves somewhere to live that makes them feel safe, comfortable, and proud. If you are looking for a Realtor that will stop at nothing to find you that perfect home or next investment property for the portfolio, then you'll be in great hands with Sydnie Alligood!