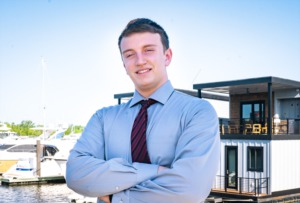 Born and raised in the small town of Eden, North Carolina, I knew I was meant for something more. 
I had always dreamed of living on the coast, the salty air, the peaceful sound of the crashing waves, and the perfect scenery. The Wilmington area was always my family's vacation spot growing up, and I knew one day it would be an amazing place to call home. When opportunity called, I answered. I obtained my real estate license and a job with Navigate Realty. I was able to finally live out my dream of moving down to the coast. 
In my free time, I enjoy living my best life. I have found a passion for riding motorcycles and feeling the freedom of the highway. The gym is where I spend most of my time when I'm not riding. My other hobbies include kayaking, spending time on the beach, and hanging out with my family.