Light Fixtures for Your Coastal Home
Posted by Navigate Realty on Wednesday, January 5, 2022 at 8:00 AM
By Navigate Realty / January 5, 2022
Comment
We've compiled a list of some eye-catching light fixtures to compliment your beach home. Whether you're oceanfront or wanting to create a relaxing space, we've got something for every water-lover.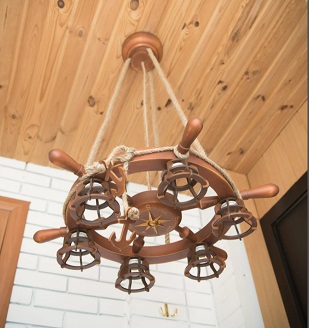 This stunning hand-made chandelier would be an exciting piece to display at the entrance of your home, in your dining room, or to tie in a nautical theme of a nursery.
BUY IT: Etsy, $320
Palecek Coco Magnolia Coastal Beach Hand-Cut Coco Shell Hanging Pendant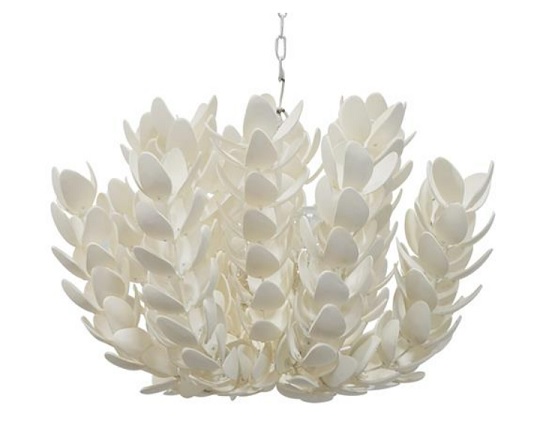 This pendant is made from hand-cut coco shells. It's a bit of a splurge, but worth it if it's in your budget.
BUY IT: Kathy Kuo Home, $2,398
Aptos Shell Chandelier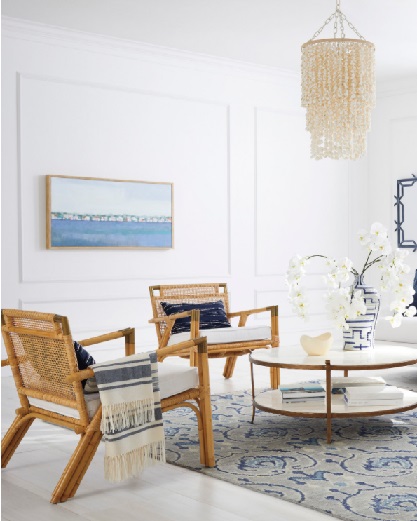 This chandelier is gorgeous! With three layers of hand-strung shells that have all been sorted, cleaned and throughtfully picked. This light fixture is romantic and beachy and would look great in any room.
White Coconut Shell Two Tier Alana Pendant Lamp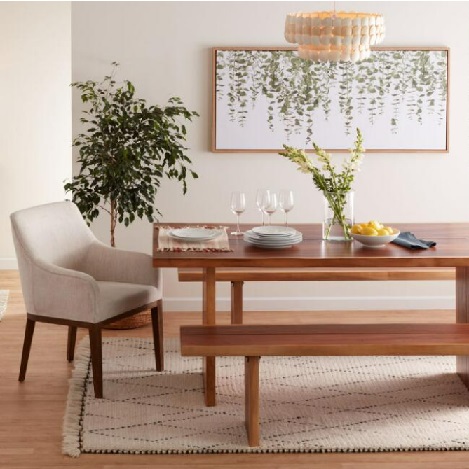 We love how unique and charming this coconut shell light fixture is. Handcrafted out of coconut shells & iron, it brings a touch of beach into any room without the sand. Plus, it's an affordable option!
BUY IT: World Market, $249.99

OCEANA WHITE SHELL CHANDELIER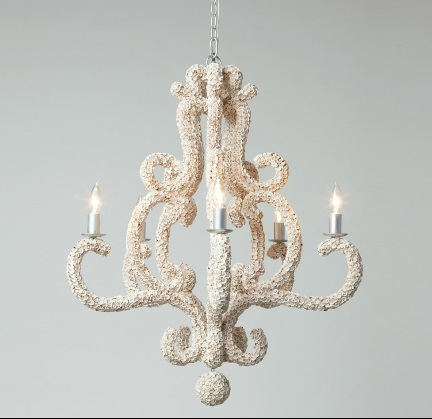 We are obsessed with this shell chandelier. If you're looking to splurge and have a gorgeous statement piece, this is for you!
BUY IT: MeCox, $3,200
Cream Woven Rope Flush Mount Light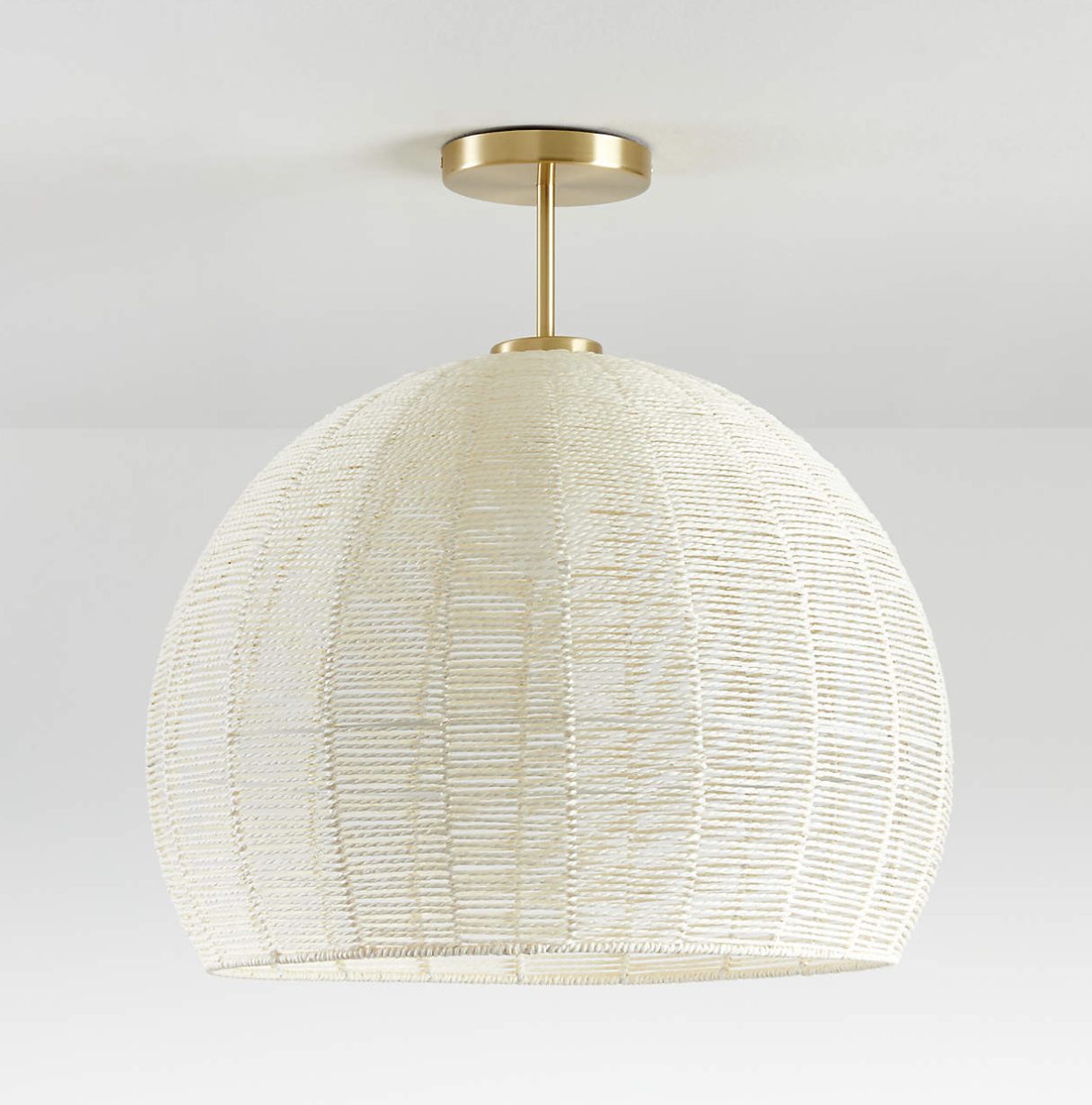 This woven rope pendant light is soft and sleek. It's a great addition to any beach home or themed area.
BUY IT: Crate & Barrel, $169
Varaluz Urchin White Mini Pendant Light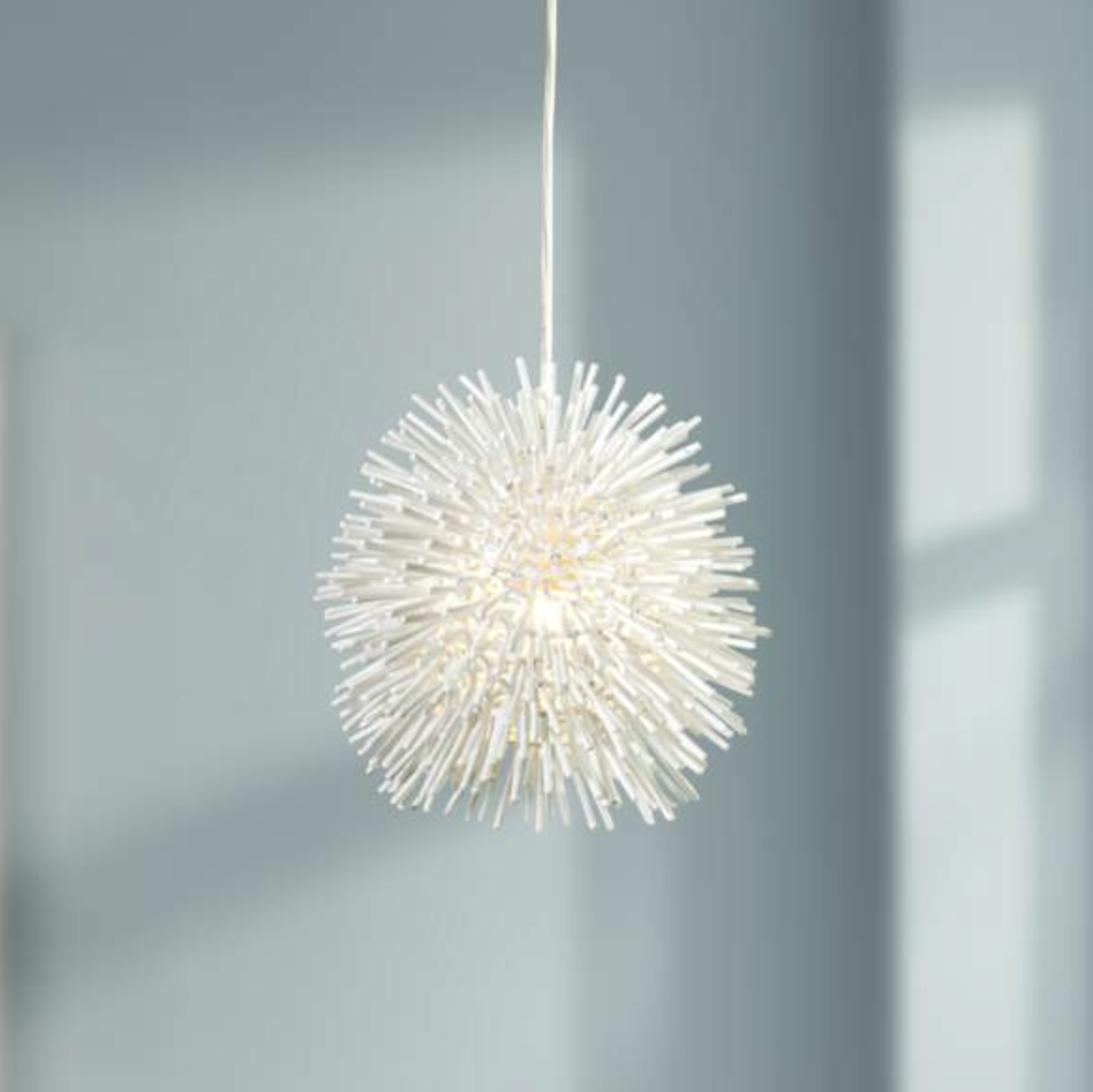 If you're looking for something small to tie in the ocean to a small living space, this pendant is sweet, whimsical and the perfect beach accessory!
BUY IT: LAMP PLUS, $289
Driftwood Chandelier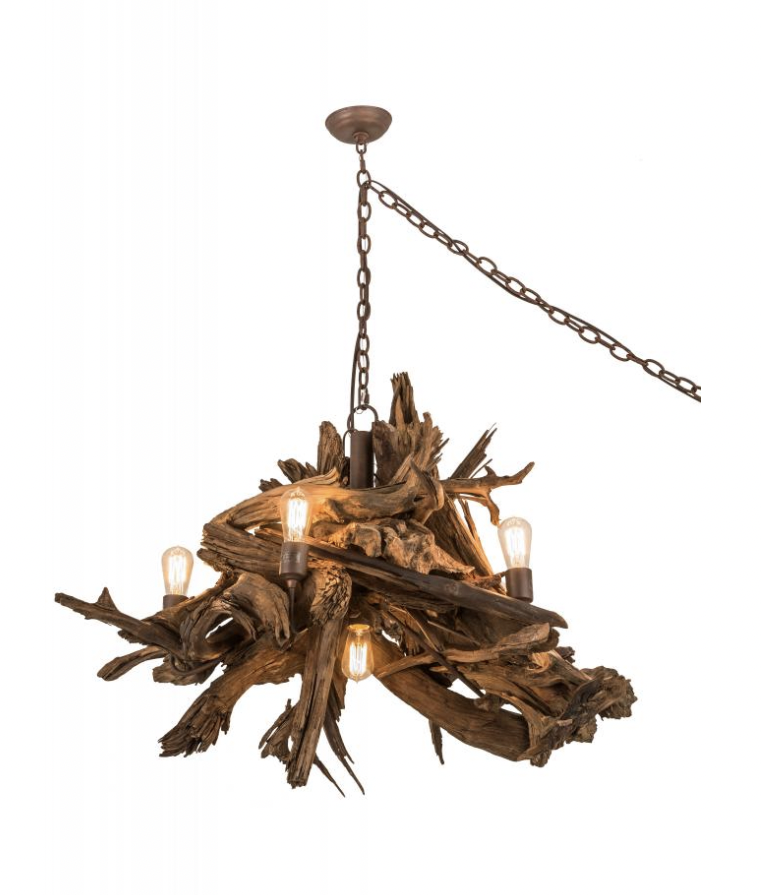 This chandelier is made from reclaimed driftwood. It brings warmth and nature into any space.
BUY IT: Affordable Lighting Center, $3,150