Spring Cleaning
Posted by Navigate Realty on Monday, April 11, 2022 at 2:25 PM
By Navigate Realty / April 11, 2022
Comment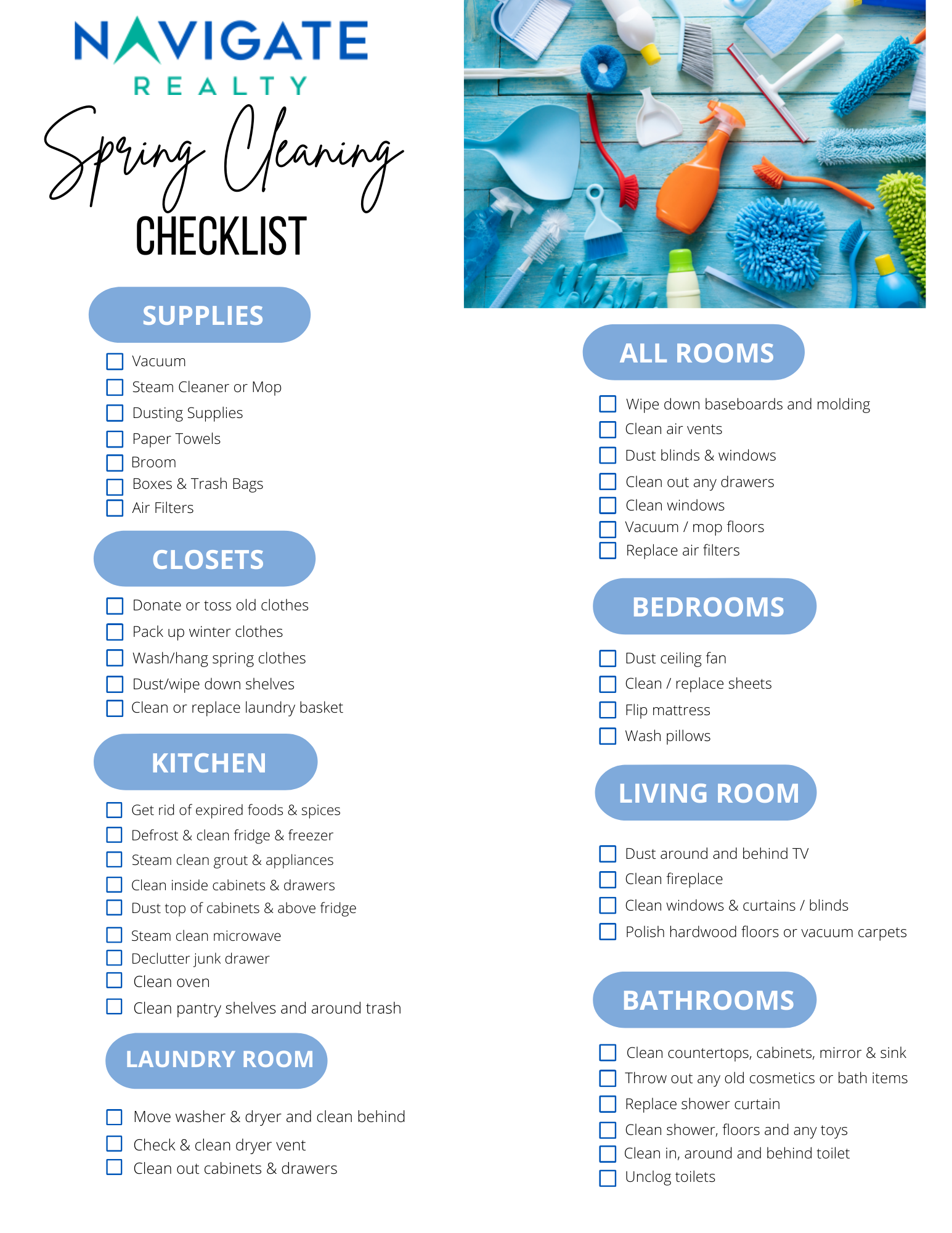 It's that time of year! Spring has sprung and we are ready to help you NAVIGATE spring cleaning!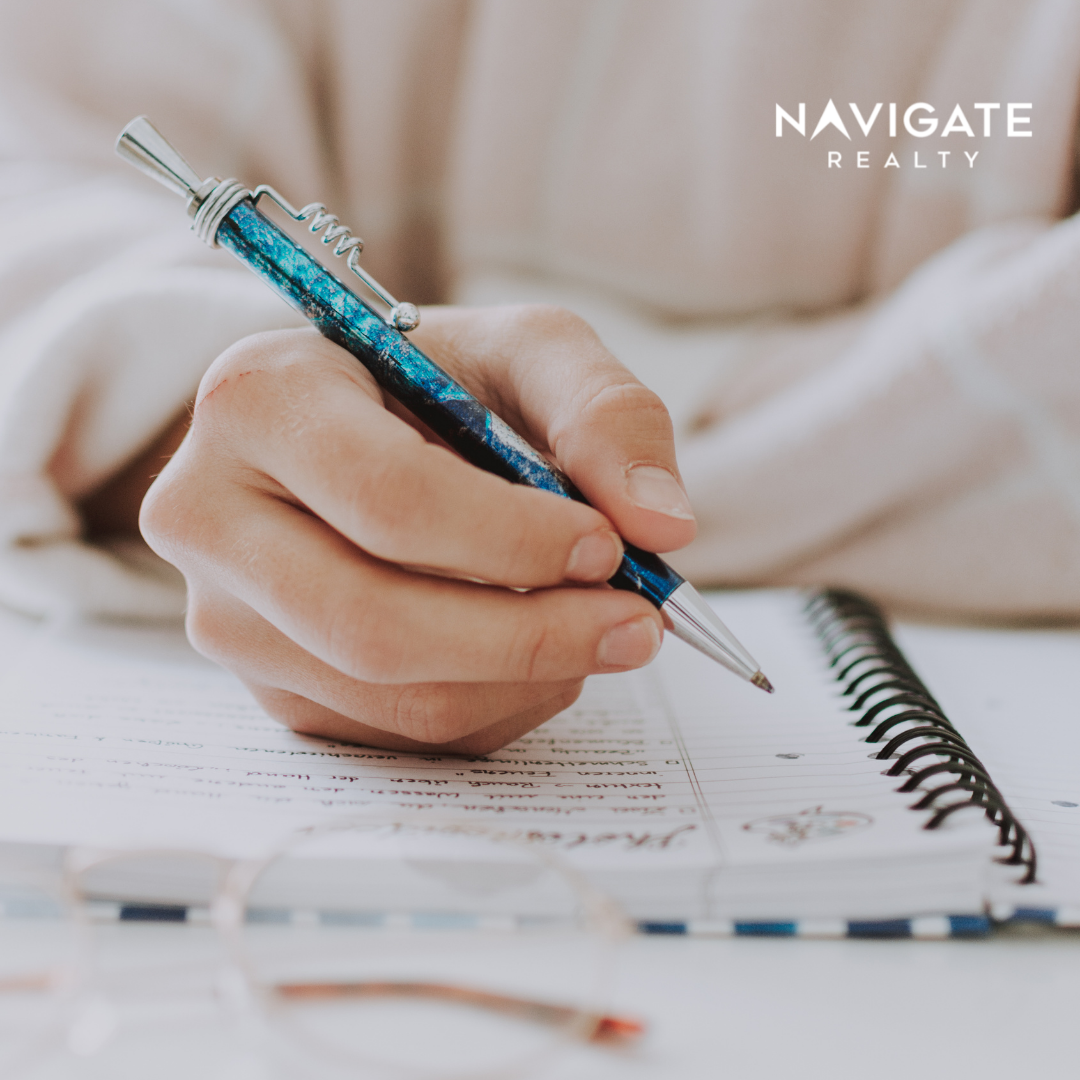 MAKE A SCHEDULE
It's important to create a schedule and a plan for how you want to attack your project. It can feel overwhelming when you look at the big picture of spring cleaning, so breaking it up into smaller tasks really helps. Download our checklist above for an easy Spring Cleaning Guide!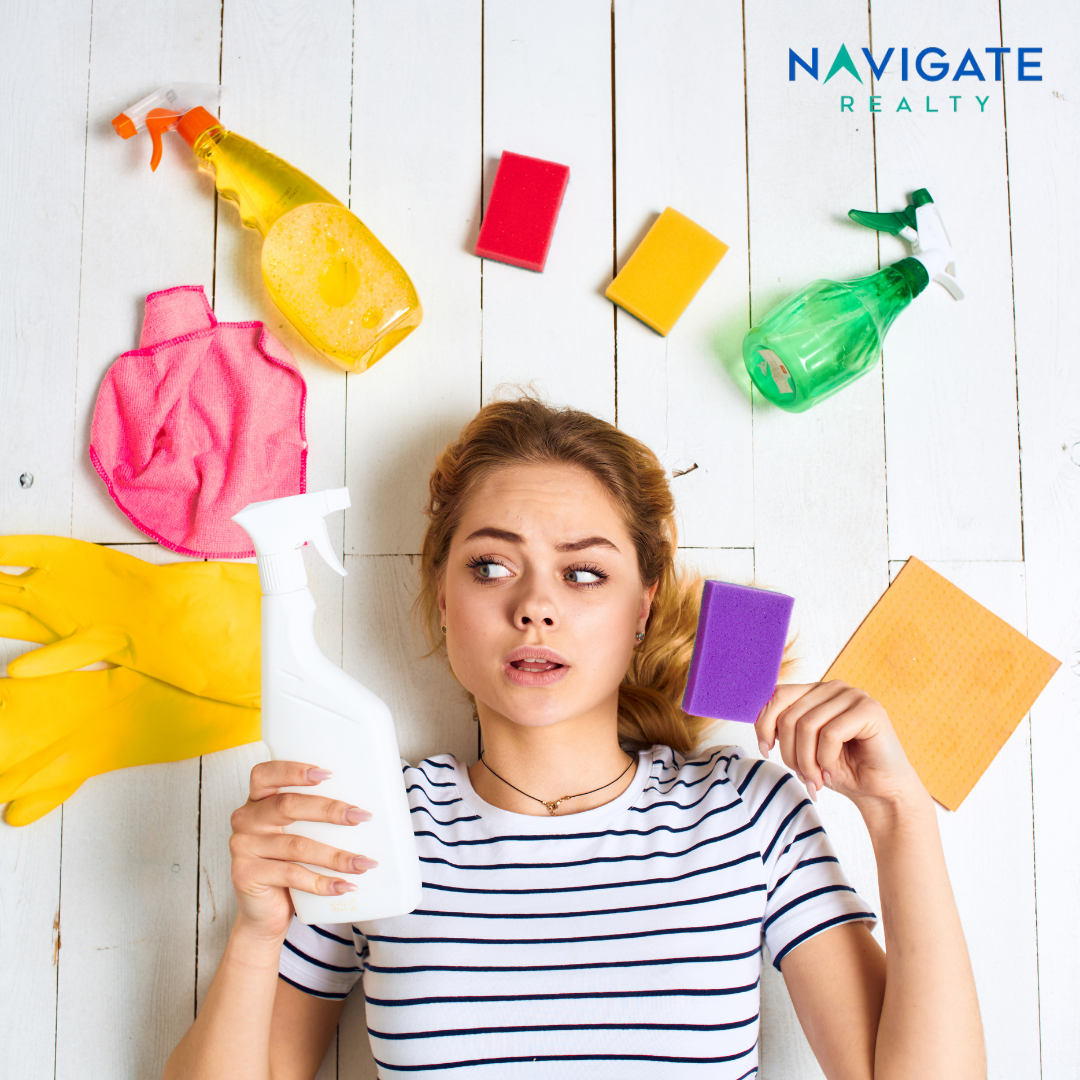 CREATE ZONES
Creating work zones will help you to organize and break down your larger project. Separating everything into zones by room or even within each room will make tasks feel less overwhelming.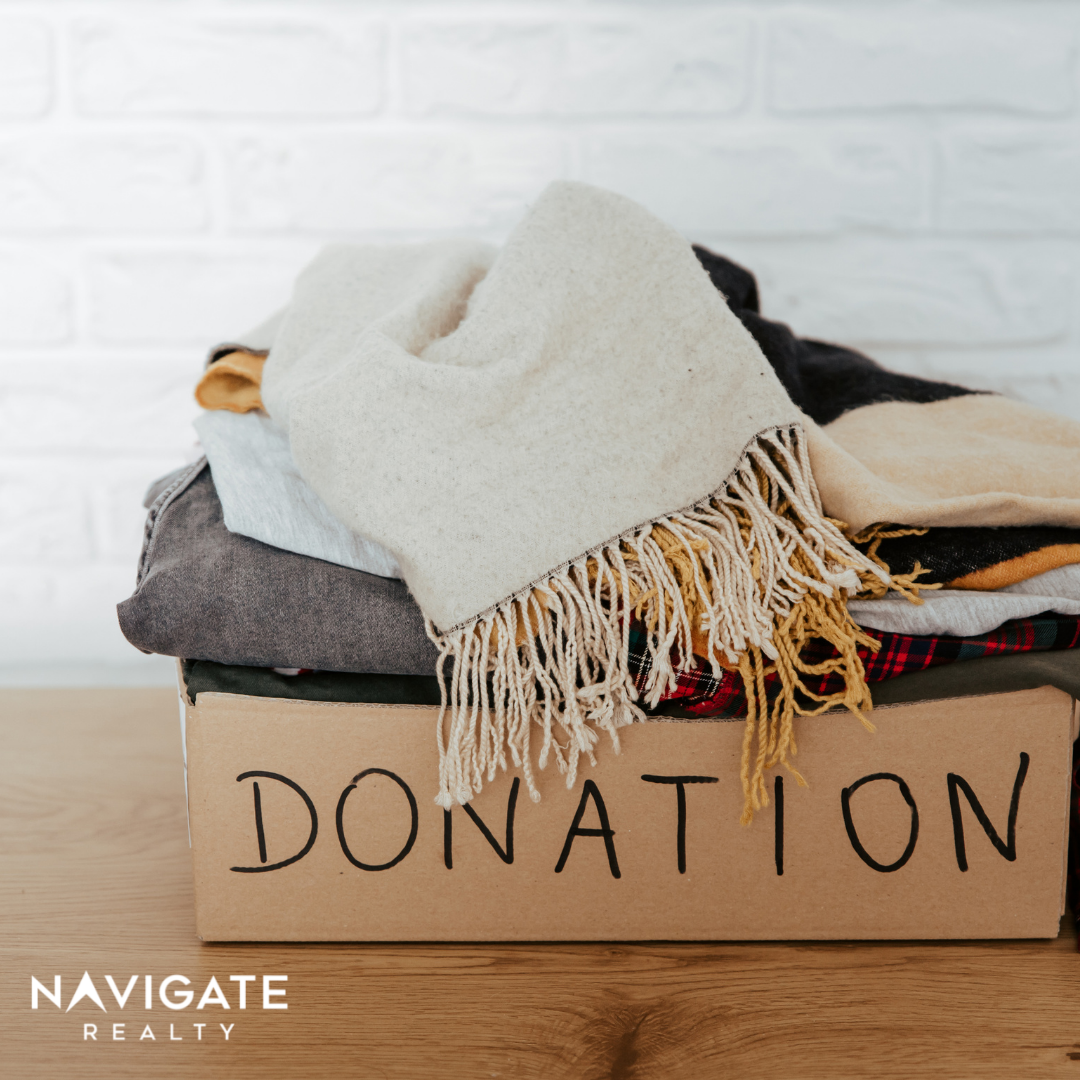 DECLUTTER
Living in a cluttered space can really take a toll on your mental health (and physical)! If there are things you just don't need or aren't bringing anything into your life, get rid of it!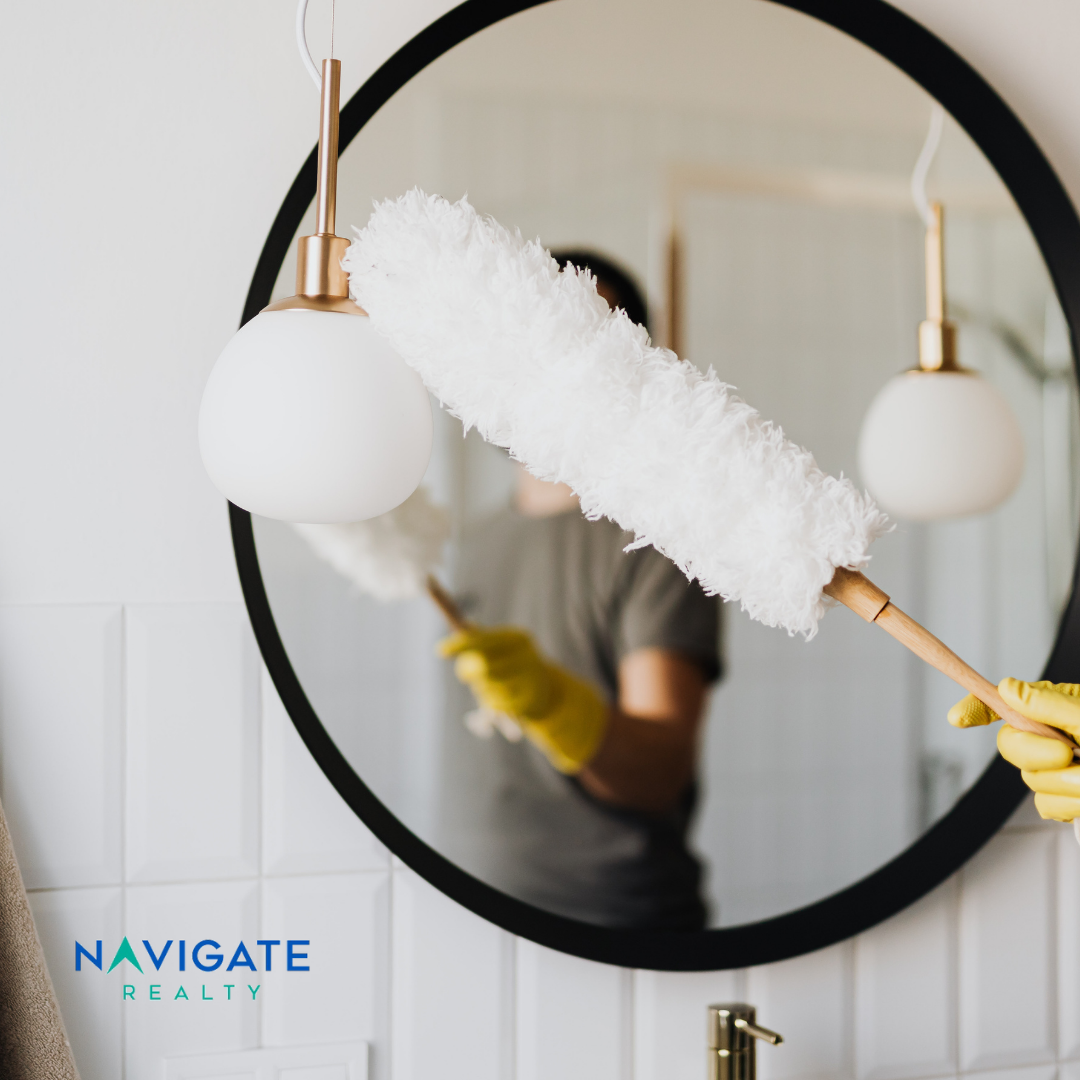 WORK FROM TOP TO BOTTOM
It's always important to start from the ceiling when cleaning your home. Dust and debris will naturally fall and this will keep you from having to dust a second time or clean the space again. A vacuum with an extension can be very helpful with removing cobwebs and dust from the molding and ceiling fans.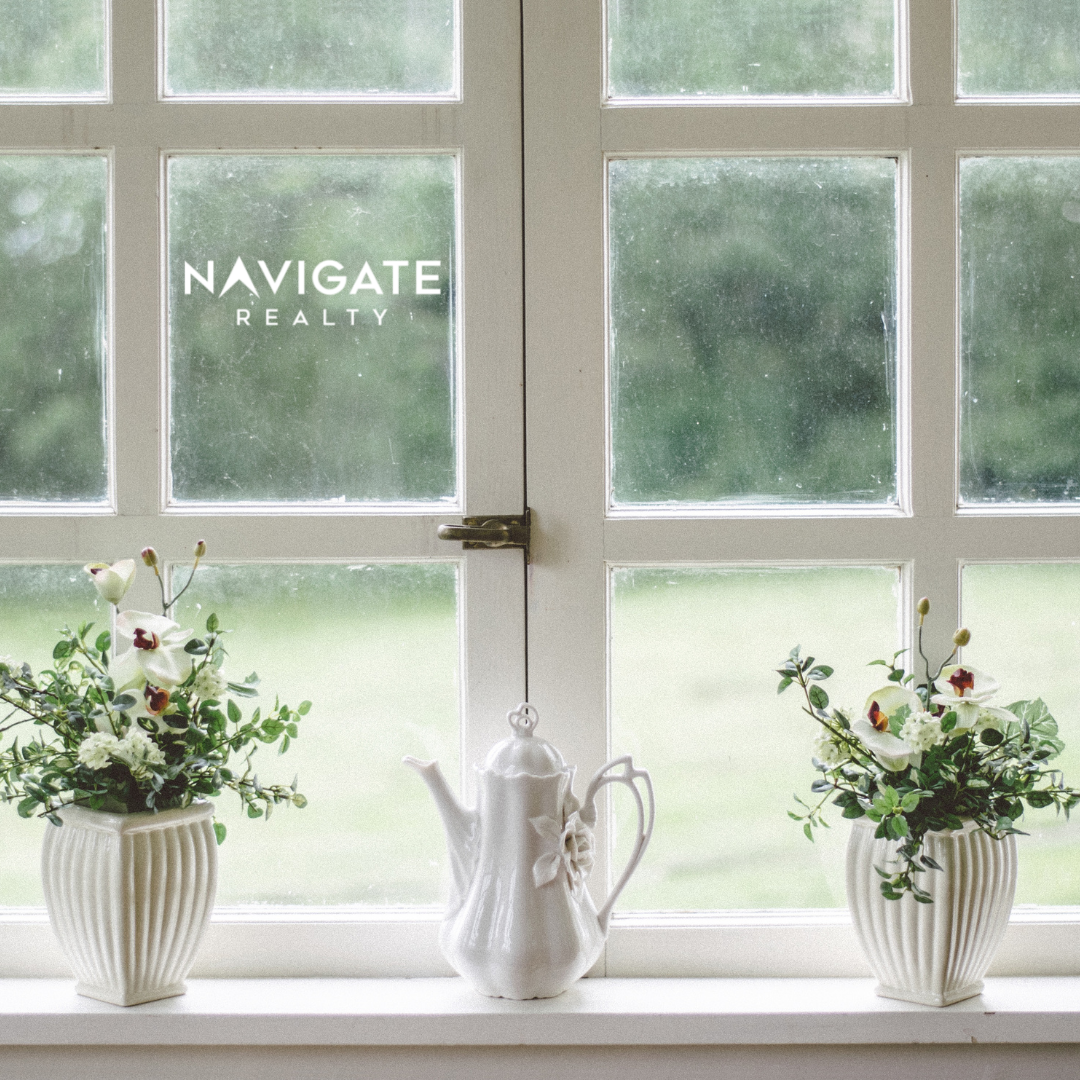 DON'T MISS THE WALLS & WINDOWS
Although most people remember to clean their floors, dust and debris like to settle on walls and windows. Starting from top to bottom, use a dry duster or cloth to do an initial dusting and go back in with a damp towel to wipe down walls and blinds. If your windows have screens, remove those and wipe them down, too. We also love to wash our curtains during this time to freshen them up (if you have them).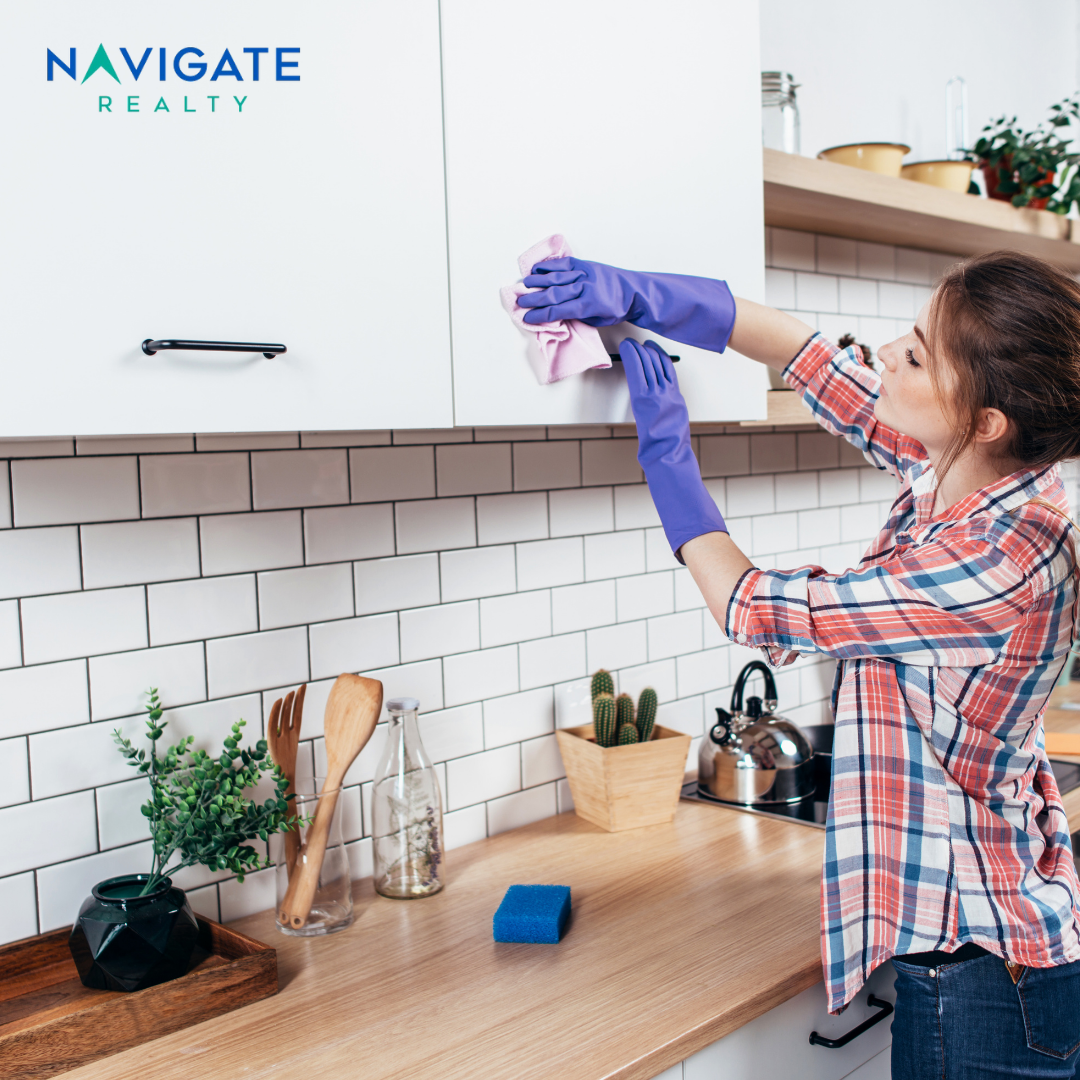 KITCHENS AND BATHROOMS
Kitchens and bathrooms can feel overwhelming, but don't be scared! In the kitchen, remember to wipe down your cabinets. If you want to go an extra step, clean out your cabinets and organize your dishes & pans — because those can get shuffled around easily. Wipe down the shelves in your pantry and fridge and toss any old or expired items.
In the bathroom: clean your toilet thoroughly, change your shower curtain liner and wipe down your cabinets and walls.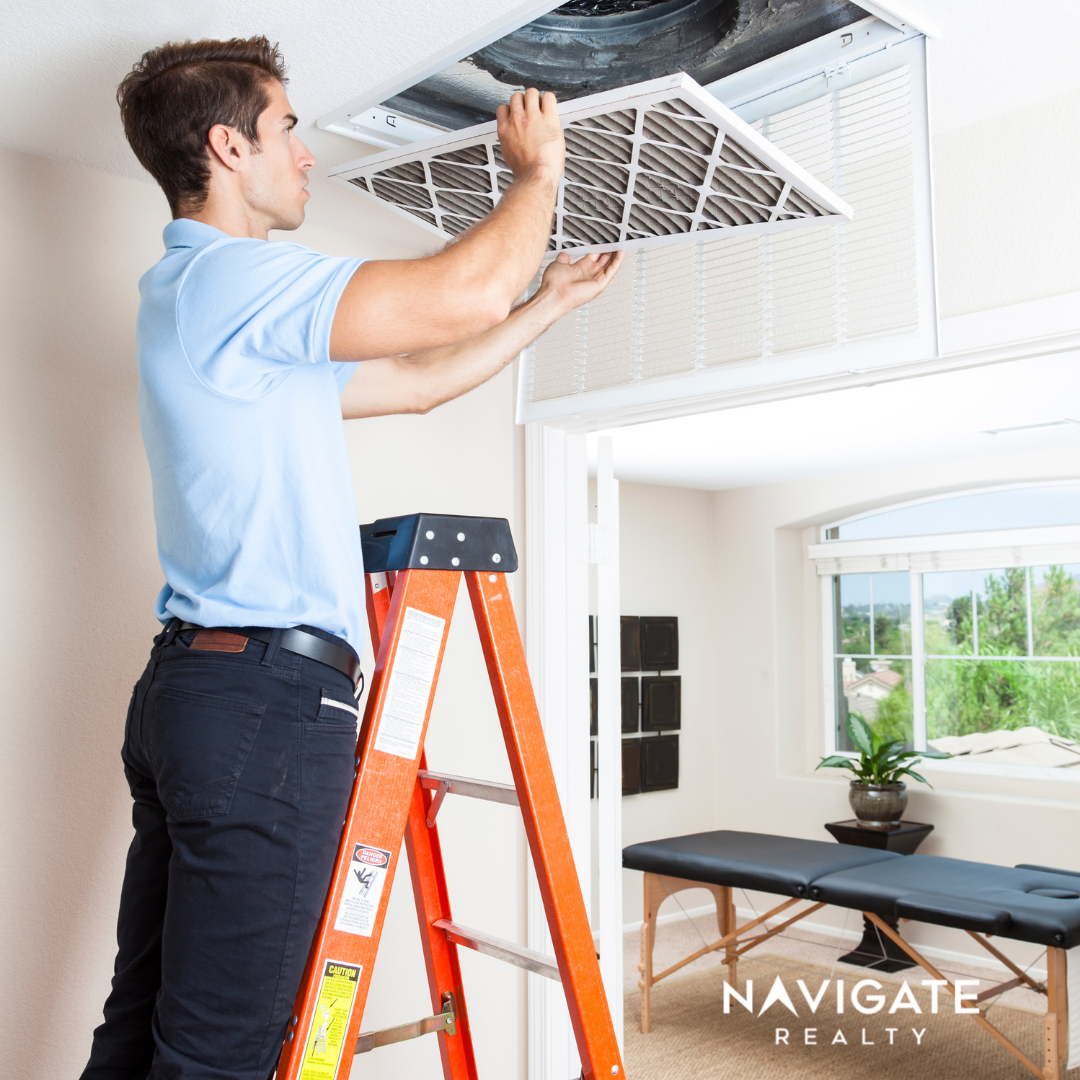 CHANGE FILTERS
This is a great opportunity to change important filters in your home. Start with your furnace or HVAC filters. If you've got them, you can also change your water filters, air purifier filters, and any other filters in your home.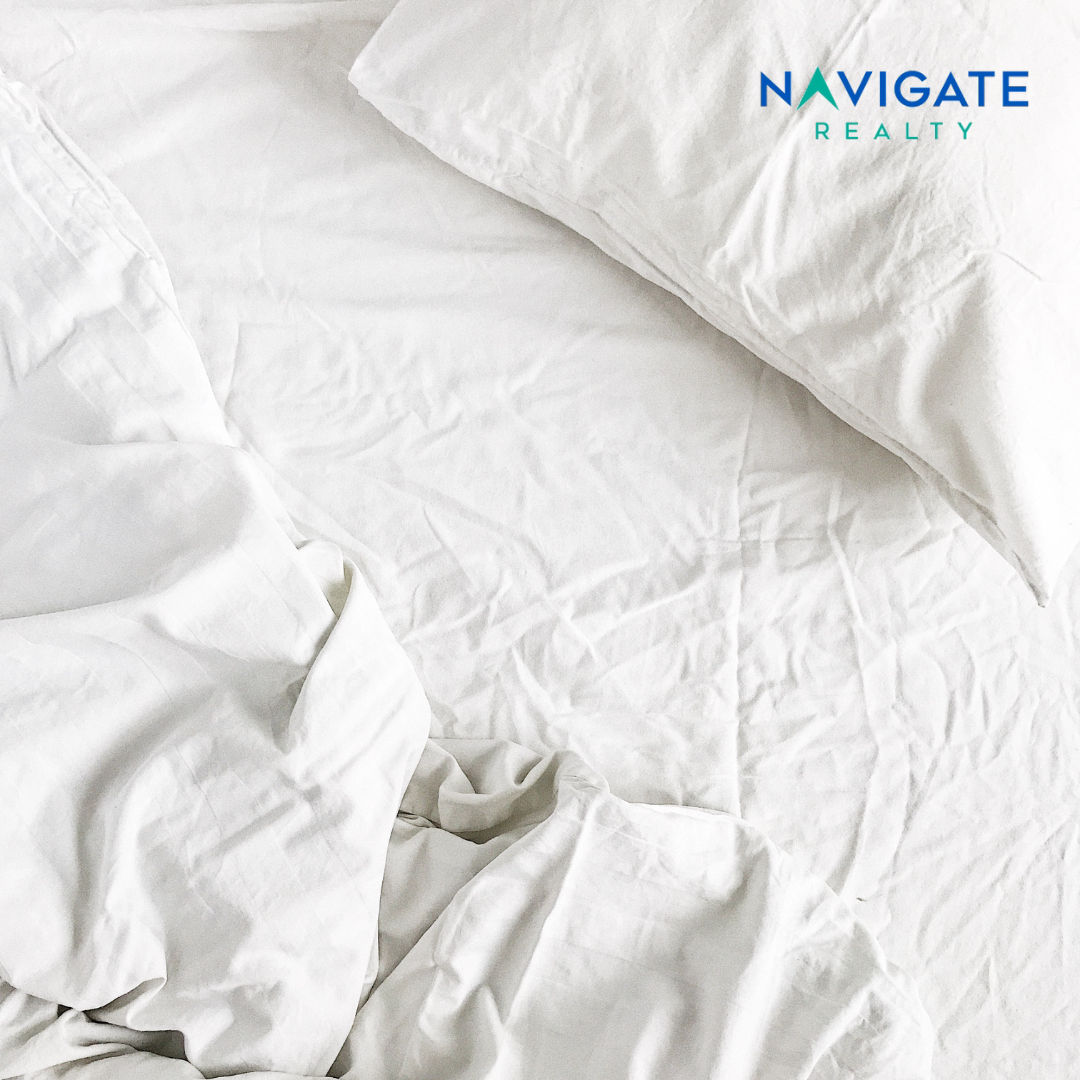 MATTRESSES
Spring is the perfect time of year to rotate your mattress. Especially if you have a foam mattress, this will help keep things from settling. We also like to take this opportunity to replace or wash your mattress pad (if you have one). And of course, put on some fresh sheets!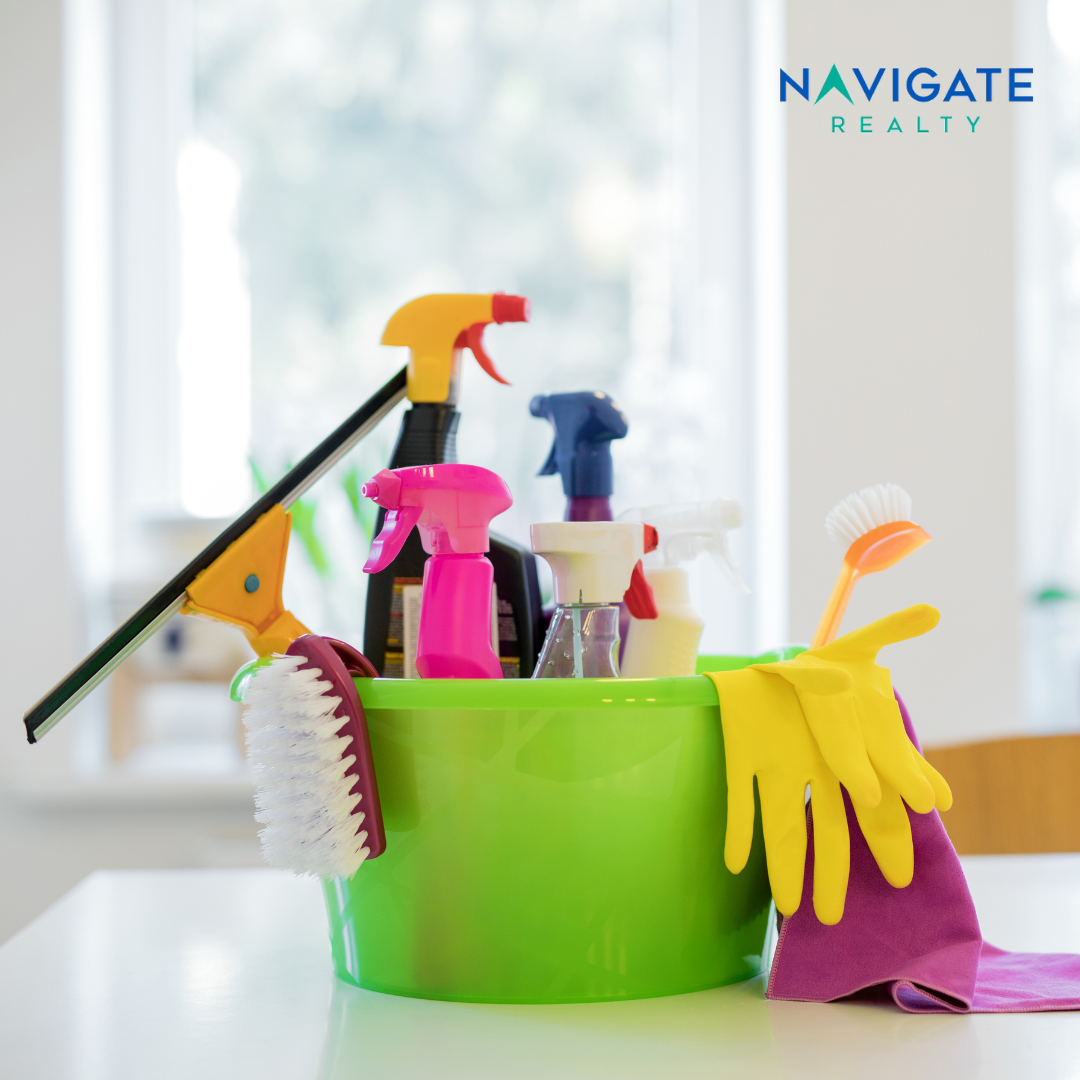 Having a clean and decluttered home will set you up for a happy and productive rest of the year! Now that your house is clean and neat, if you feel like putting it on the market, give us a call or an email. We would love to help you buy or sell!