What You Need To Know About VA Loans
Posted by Navigate Realty on Wednesday, October 20, 2021 at 2:03 PM
By Navigate Realty / October 20, 2021
Comment
What You Need To Know About VA Loans: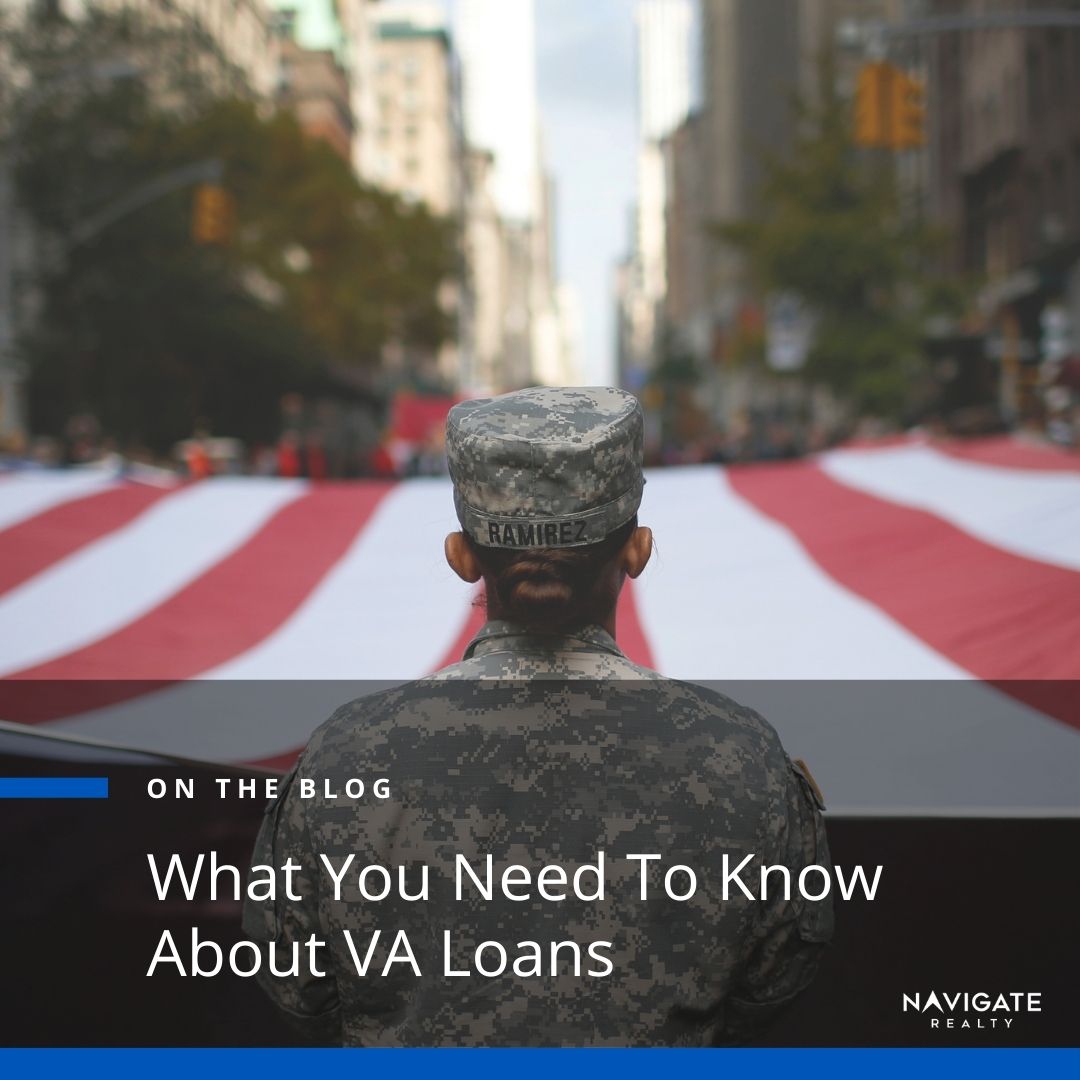 The team at Navigate Realty in the Triangle and on the NC Coast dove deep into VA Loans in a certification course today with Mutual of Omaha Mortgage David Smith and Justin Pohn. To say we all learned a lot is just scraping the surface and we want to share what we learned with you!
WHAT IS IT?
A VA loan is a financing loan option for those who served in the military for a certain period of time.

The VA (the insurance policy) makes a guarantee to the lending institution -for 25% of the loan amount (from a lenders perspective the effective LTV is 75%). This is th eonly loan attached to an inusrance policy!
Because the risk to the bank is reduced, the bank can provide more affordable loans to the Veteran:
• Eliminating the need for a down payment (100% financing on anything)
• Provides the Veterans favorable and competitve interest rates
• Eliminating Mortgage Insurance (NO PMI) which means more buying power!
QUICK FACTS:
-VA Mortgage Benefits do not expire.
-VA Loans do not take longer to close.
-National Guard and Reservisits Qualify for the loan
-You can use your VA benefits as many times as you wish.
-You can have more than 1 at a time.
-There is no limit to the size of a VA loan. (There is a county loan limit, but veterans can purchase above the county loan limit with a 25% down payment)
Talk with one of your Navigate Agents who can go into more details with you about this option and see how it will benefit you and connect you with the experts at Mutual of Omaha!